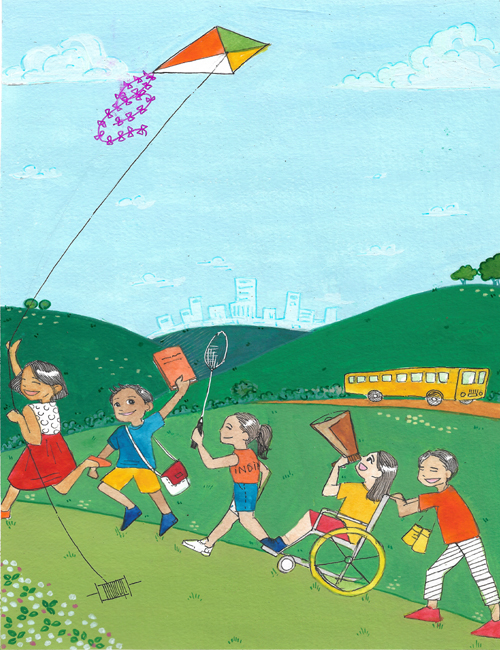 Child Rights Resource Unit
(UNICEF-CRRU)
The Centre for Gender Studies and Development (CGSD) at NIRDPR, Hyderabad, has established a Child Rights Resource Unit (CRRU-UNICEF) in collaboration with UNICEF India in June 2019. The unit is undertaking training and capacity building activities as well as supporting research on child rights with the aim of advocacy at various levels.
In this connection, the CRRU-UNICEF, anchored by the CGSD has constituted this e-repository putting together resources and materials on Child Rights in India. The repository aims to archive and make visible the existing as well as ongoing work and resources in the domain of child rights primarily done by UNICEF India as well as those undertaken at CRRU with special reference to rural development and local governance in India.
The archive has several segments and covers resources such as training manuals, handbooks, facilitators' manuals, brochures, research papers and reports etc. covering all significant aspects of child rights pertaining to survival, development, protection and participation. The repository provides hyperlinks to access the audio-visual materials such as videos and films as well alongside the textual materials.
It must be added that the e-repository may not be exhaustive in itself. However, it is an attempt to archive the existing knowledge base on Child Rights related research work in the context of rural development in India. It is hoped that the resources provided here will be useful and accessible to everyone working in the domain of Child Rights. It is also hoped that in the long run, the repository will be used by many and the resource base will be expanded by different organizations, institutions and individuals working in this sector through their contributions.